Commercial HVAC How can we help you?
Commercial HVAC Services in Chandler
HVAC Services for Businesses in Gilbert
Although everyone needs reliable heating and cooling systems, managing a business operation requires HVAC care at a completely different level. In order to ensure the comfort and security of countless people stepping onto your commercial property at any given day, you will need the highest quality of industrial installations, capable of handling constant use both day and night. You will also need superior repairs and maintenance delivered at prompt times, so as not to slow down your employees' productivity.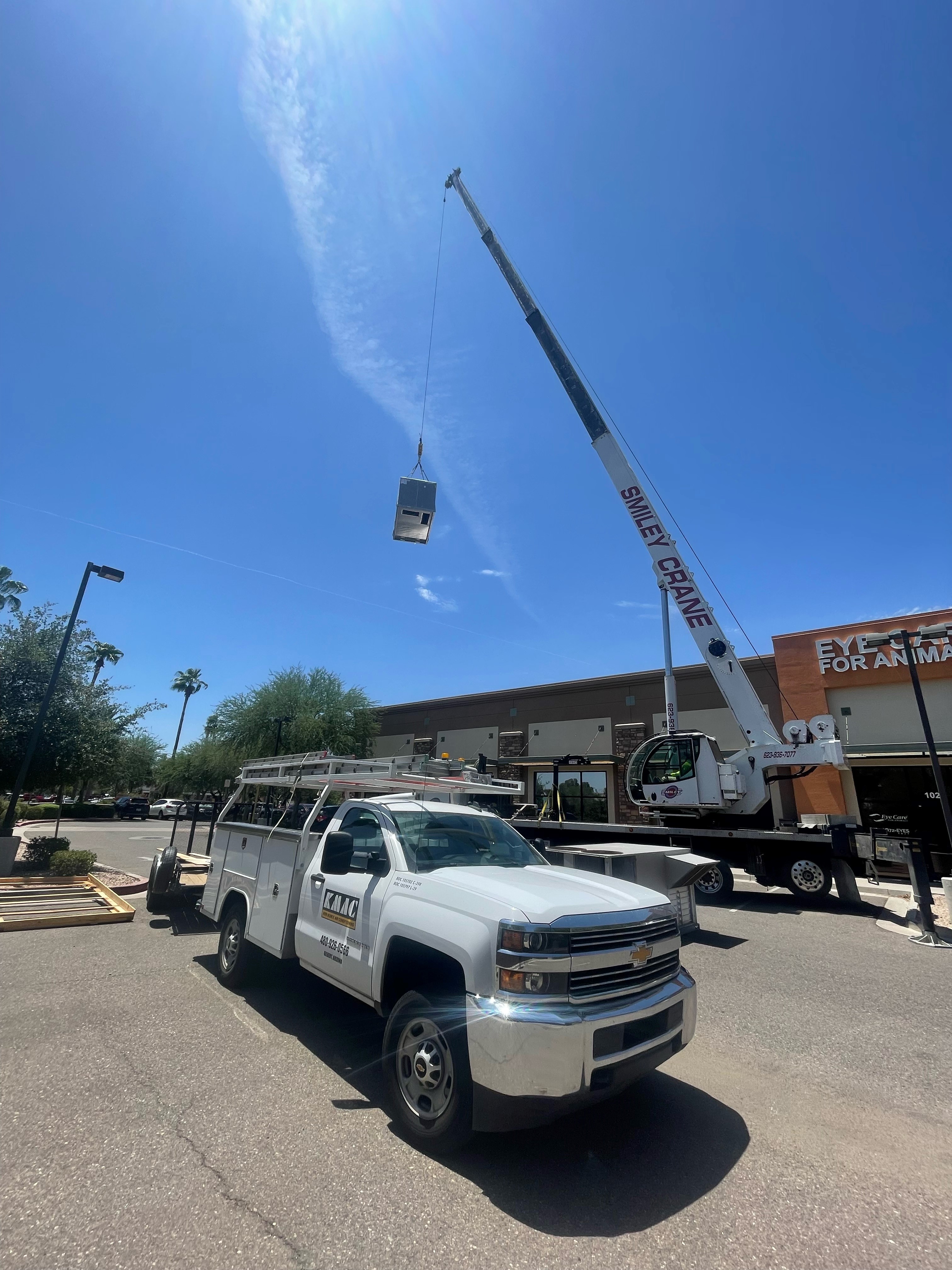 No problem is too complex for our team to solve, so just ask us about our large scope of commercial HVAC services, including support for:
Contact us now at (480) 926-0566 for a free estimate on commercial HVAC care.
How to Tell That Your HVAC Systems Are in Trouble
Having an unreliable, malfunctioning furnace, air conditioner, or other type of HVAC system in your home is bad enough. However, if this situation occurs at your business, you are going to face a lot more trouble. On a regular basis, your establishment is likely to be visited by hundreds or even thousands of people every day, ranging from your hardworking employees and staff to your loyal customers, so any lapse in temperature control is going to cause a major problem.
Speak to our knowledgeable technicians as soon as you become aware that your HVAC system needs repairs, including signs such as:
A thermostat that does not operate correctly
Uneven cooling and heating between different rooms and offices in your business
Dust and dirt particles blowing out of the vents
Cold air blowing out of your heater or warm air blowing out from your AC
Comprehensively Tailoring Our Services to Keep Your Customers Satisfied
The way that we guarantee the satisfaction of our commercial clients is by ensuring that your own customers and guests stay happy with the comfort and security of your business. This is why we personalize our support to fit the unique needs of your commercial enterprise. Whether by offering convenient ductless systems or re-constructing your ductwork to provide better airflow, we will do everything in our power to ensure the total well-being and safety of everyone who visits your place of business.
Honest & Affordable Services
As someone who runs or manages a business yourself, you are certainly aware of the importance of keeping costs down as much as possible. To help our loyal commercial clients, we not only offer extremely competitive prices, but excellent payment plans as well. Trust our honest technicians to provide the best value.
Contact us at (480) 926-0566 to ask any of your commercial HVAC questions to our specialists at Ken Muncy Air Conditioning.
- Alexis V.

- Melinda P.

Oscar was very kind and explained what issued he found

"Oscar was very kind and explained what issued he found and how he corrected them which we appreciated."

- John I.

- Troy

On time, polite, informative.  Super fast completion of the repair.

"On time, polite, informative.  Super fast completion of the repair.  Demonstrated that everything was working well. Explained to me so that I understood."

- Christina G.